Delight your taste buds with our savory rosemary scones. This easy-to-follow recipe combines whole wheat flour, aromatic rosemary, and wholesome ingredients for a delectable treat. Indulge in homemade goodness and savor the flavors today!
Recipe
2 ¼ cups whole wheat flour
1 tbsp baking powder
¾ tsp salt
2 tbsp xylitol
1 tbsp chopped rosemary(from the farm)
¾ cup almond milk
1 tbsp avocado oil
Procedures
Preheat oven to 400 degrees fahrenheit
Whisk flour, salt, baking powder, xylitol, and rosemary, in a medium size bowl.
Pour the almond milk and avocado oil into the bowl, and combine the ingredients with a fork.
Knead with hands for about 30 seconds or until the dough is moist.
Shape into a circle and then cut into triangles.
Cook for 15 minutes.
Enjoy!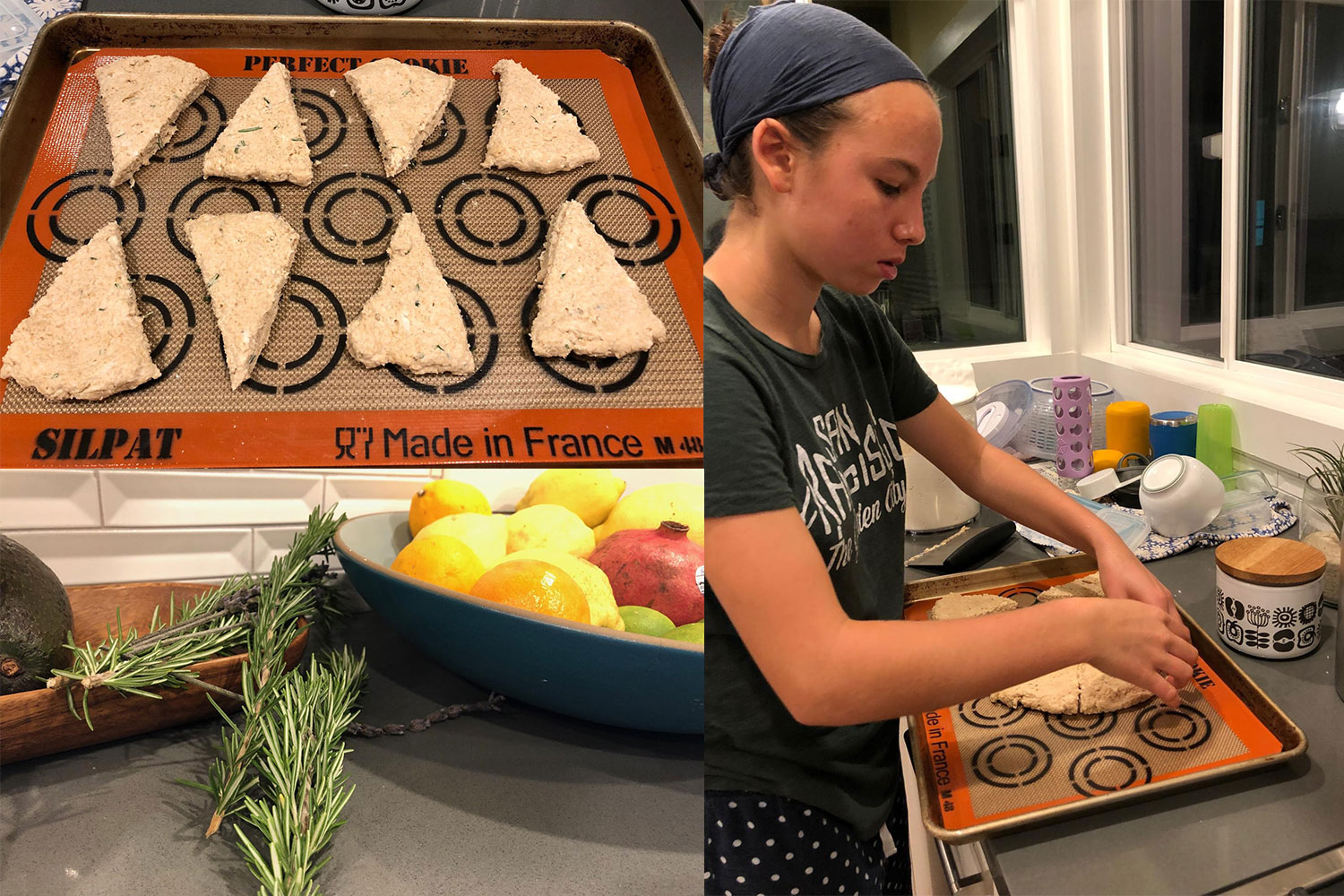 - Elsa Davis