Question From: OREGON
Q:
I noticed leaf spot on my winter Daphne and sprayed it with Neem oil about a week ago. Now I'm noticing that a few leafs tips are completely brown - pictures attached. Did I burn it with the Neem? Thanks!
(Click Images To View Larger Versions)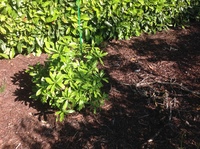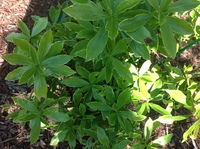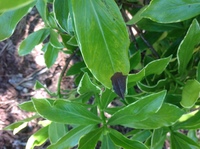 A: Applying neem oil in full sun in the heat of the day can damage the leaves of plant,especially in extreme heat or cold. It is best used at sunup or sundown. A test spray of a small area 24 hours before is suggested. Best And Happy Yardening, Nancy.