Question From:
C. Moschella
- NEW JERSEY
Q:
Hello. Thank you for sharing your time and knowledge. I am not a gardener. I had a Linden tree, actually a dwarf Linden tree planted October 13, 2019 on what would have been my oldest daughters 30th birthday. It doesn't look great to me, and I'm Desperate to keep it alive and healthy. It faces south, and I live in Atlantic Highlands NJ- which is zone 7a, I'm close to the coast but my yard is heavily treed. I've included pictures for your consideration. All the best. Candace
(Click Images To View Larger Versions)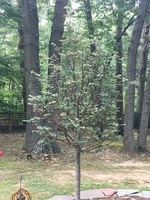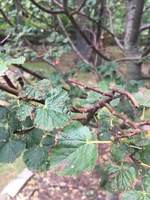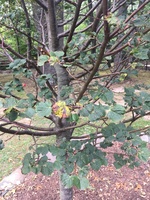 Looks like some sit was suffering a bad case of aphids or white flies. But it also could have suffered from high heat. It could also have a fungal disease. If this were my tree I would get an onsite inspection by a professional, a certified arborist. To find one in your area go to
tcia.org
and enter your zip code. Best And Happy Yardening, Nancy.