Question From:
V. Farell
- COLORADO
Q:
Hello, My honey locust developed this condition over the last several weeks. Numerous branches dying. Ideas?
(Click Images To View Larger Versions)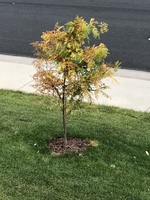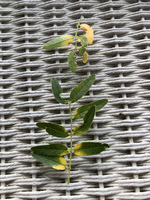 A: Looks to me like it's suffering from heat and drought stress. Newly planted trees of this size need to be watered daily for the first two weeks amd then every other day for the next couple of weeks. This tree requires a minimum of 1 1/2 gallons of water weekly daily watering from a sprinkling system won't do the job. Sadly this one looks like it's a goner. Best Nancy and Happy Yardening.