Question From:
B. Murray
- MISSISSIPPI
Q:
Hi Nancy - Several of my impatiens look healthy, but instead of blooming have formed wire thin 3 or 4" seed stalks instead of flowers. (I have been fighting mealy bugs in other parts of my garden. "Natural remedies were worthless but I think I have conquered the problem with neem oil/pyrethrin mix.)
(Click Images To View Larger Versions)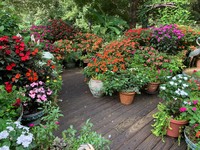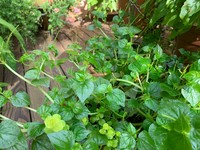 A: You,ve got me on this one. Take a sample to an independent garden center or nursery that grow these plants. Those are not seeds. Best Nancy and Happy Yardening.