Question From:
S. G
- FLORIDA
Q:
Yellow beads on licorice plant, is this bad? If so, how do I fix it?
(Click Images To View Larger Versions)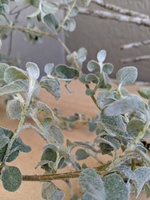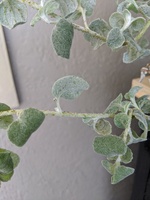 A: Looks to me like your plant has a bad case of aphids. I would take a cutting sealed in a plastic baggie to an independent garden center or nursery for an accurate ID and control.
Captain Jack's Dead Bug Brew
by Bonide would be a possible choice. Do follow the directions carefully. Best And Happy Yardening, Nancy.