Question From: Morro Bay, California, United States
Q:
My climbing roses has new buds of leaves ready to grow but something is eating all it's leaves. This is a new planted climbing rose. Lost all it's leaves from the winter and it started growing new ones but it got eaten before they can bloom. There is no leaves at all what can i do. I don't see any bugs. Please see image.
(Click Images To View Larger Versions)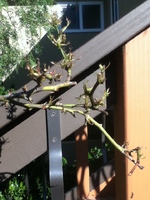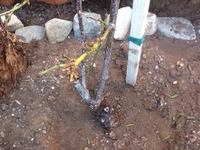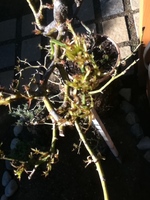 A: Ruby, Looks like deer browsing to me. They will eat the flowers and the tender new sprouts of roses. Best Nancy and thanks for visiting gardener.