Question From:
G. Ferranti
- NEVADA
Q:
I have (2) Virginia creepers and I live in Reno, NV. One of them is green and the other is turning red. I was wondering why this is happening. I planted them in the Spring of last year. I gave them both Super Thrive in the beginning of this season and they both seem to be doing OK except for the color difference.
(Click Images To View Larger Versions)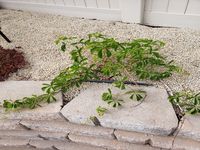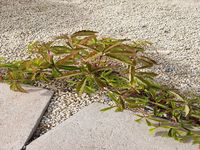 A: I garden in Michigan and am not familiar with your growing conditions. Take these photos to your closest Moana Nursery for ID and growing advice. These are several on the Reno Area. Best And Happy Yardening, Nancy.