Question From:
M. Hannigan
- MICHIGAN
Q:
Hydrangeas are 15 years old, I cut them back but do not get flowers just massive green leaves The wooden stems do not get buds Help
(Click Images To View Larger Versions)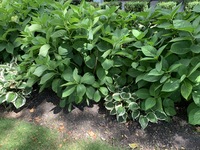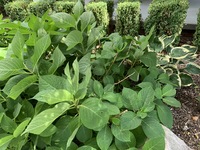 A: Marty, I need to know the variety. You may be pruning at the wrong time. You may have an old fashioned variety that is not bud hady here in Michigan. I would consider looking at some of the newer varieties. Best And Happy Yardening, Nancy.