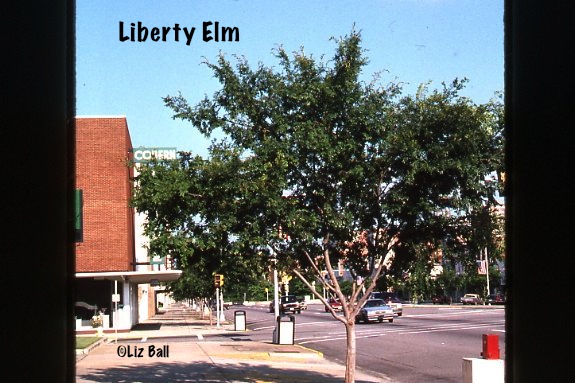 It is fair to say that in the early twentieth century, the American Elm (Ulmus Americana) was one of America s favorite shade trees. Hundreds of communities had elms lining streets that were absolutely breathtaking. Then disaster struck in the 30 s with the arrival of the Dutch Elm Disease (DED), a deadly fungal disease spread by a bark beetle. By the end of the 60 s over 100 million Elm trees had succumbed to this awful disease.

During that period of 30 or 40 years, homeowners shifted from American Elms to using the Lacebark or Chinese Elm (Ulmus parvifolia) in their landscapes. This tree is quite resistant to DED and offered yardeners a broad-crowned shade tree with an unusual flaking, multicolored bark. The Chinese Elm is still a valuable landscape tree, but we can happily report that the American Elm has returned from what seemed like possible extinction. There are now available a number of clones and hybrids of the original American Elm that are significantly resistant to Dutch Elm Disease. The clones are still Ulmus parvifolia, our native elm. They are not hybrids, but rather copies using material taken from trees that were discovered to naturally have a resistance to DED. In addition however, there are a number of hybrids released in the last 20 years giving homeowners options of trees very similar in looks and requirements of the American Elm. So while the new cultivars of American Elm are not yet as broadly distributed as are the many varieties of Chinese Elm, you can now have a choice among elms that did not exist just twenty years ago.
IN 2008, THE HOT AMERICAN ELM IS "FRONTIER" WHICH HAS BEEN DETERMINED TO BE A TOUGH AND RELIABLE URBAN AND SUBURBAN TREE.