Trying To Quit A Very Bad Habit - The Crabgrass Dilemma
Thick dense turf has few weeds; there is no room for them to emerge. The only way to create a thick dense turf is to overseed the lawn; perhaps even twice – once in the spring again in the fall.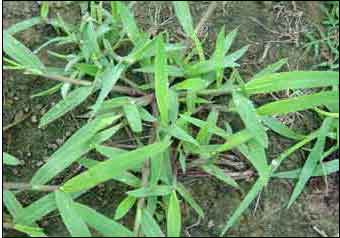 But wait! We can't overseed this spring because we used crabgrass preventer to stop that lousy crabgrass growing in our thin turf. The problem is that now we can't overseed until fall. That means our lawn has 6 months to allow all kinds of weeds to fill in those spaces because we don't have thick dense turf. Even if we overseed in the fall we have to use crabgrass preventer next spring.
Does this sound like a "catch 22"; we can't get there from here.
For more details click here.